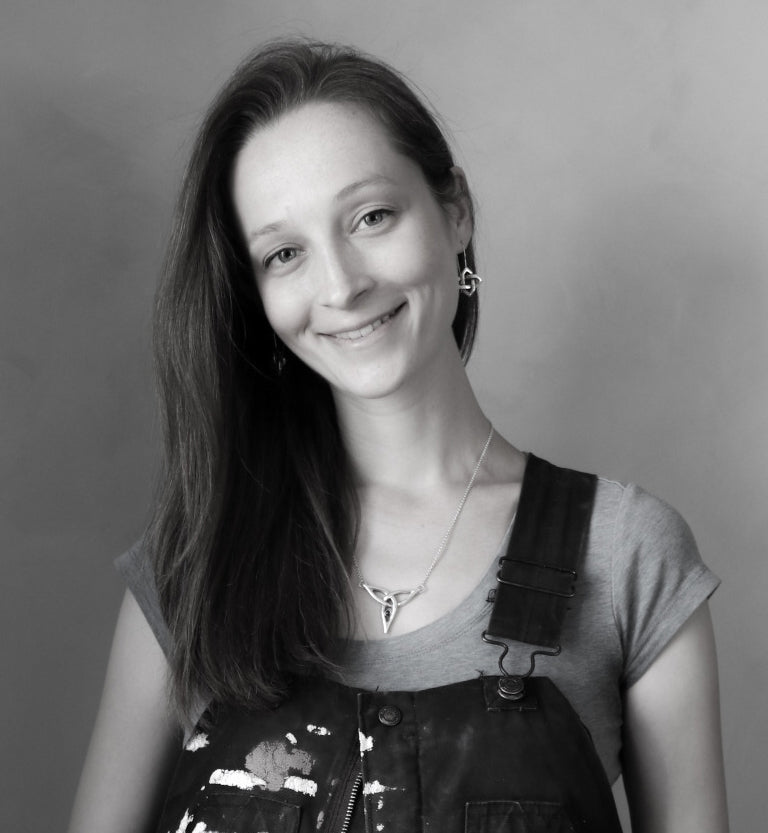 New Work Coming Soon!
Hi, I'm Kate- the part time maker and full time mama behind Daedal Goods. I upload new work about once a month and most things sell out very quickly. If you have just discovered my website and it looks fairly blank, please sign up for emails (below) to be notified when new work will be available!
In the meantime, here is a selection of what you can expect to see during shop updates as well as a gallery of larger one off pieces that I am not currently making.
Thanks for looking!
xo Kate
Shop Update Products
Pocket Vases

These pocket vases are 4" tall and shaped like an elipse with my standard portal design on the front and back.

Notebooks, Prints and Stickers

I draw the images for my pottery in pen and ink on paper. it takes a long time to make each pot and they are priced accordingly. In an effort to make my work accessible to more people, I have created this line of notebooks, prints and stickers which are available at all times!

shop now

Mugs

It takes me about a month to make and upload each small batch of mugs. They tend to sell out very quickly once the shop update goes live so, if you'd like to get a mug, please sign up for my email list and I will let you know when the next shop update will be!
Portfolio
Rococo Nesting Bowl Set

Rooting Jars

Trays, Mini Bowls and Sterling Silver Jewelry